Vision
---
In pursuit of the essence of a place.
---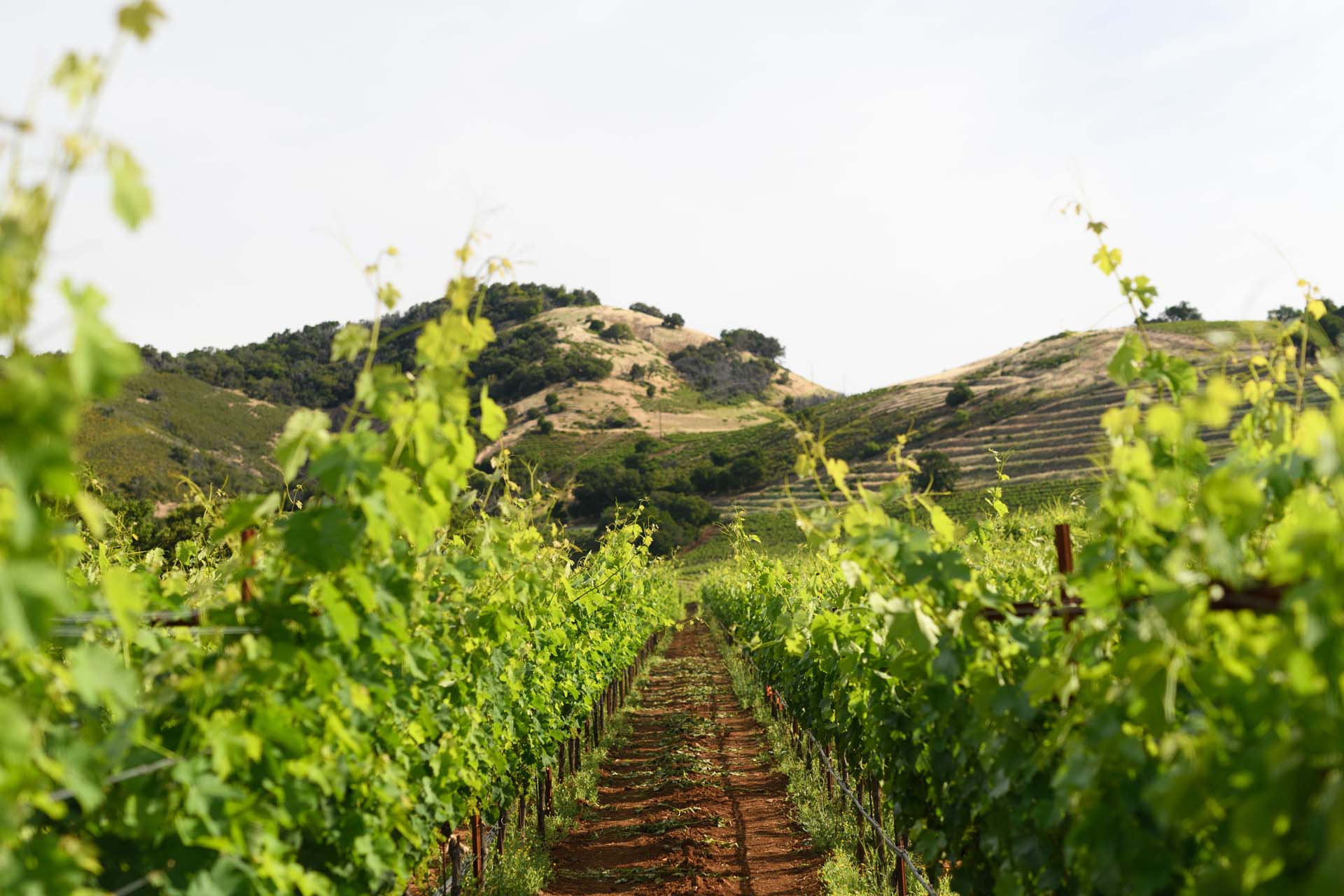 The Hamel Approach
In every aspect of the winegrowing and winemaking, our priority is to preserve the connection between wine and terroir. Through dry farming, organic and biodynamic practices and intensive terroir research, our vineyard and winemaking teams work to express the character of our sites in all its energy, complexity, and purity. During the winemaking process, this means avoiding interventionist techniques that might obscure this expression. This philosophy is grounded in the spectrum of choices we make – both in action and in restraint.
Team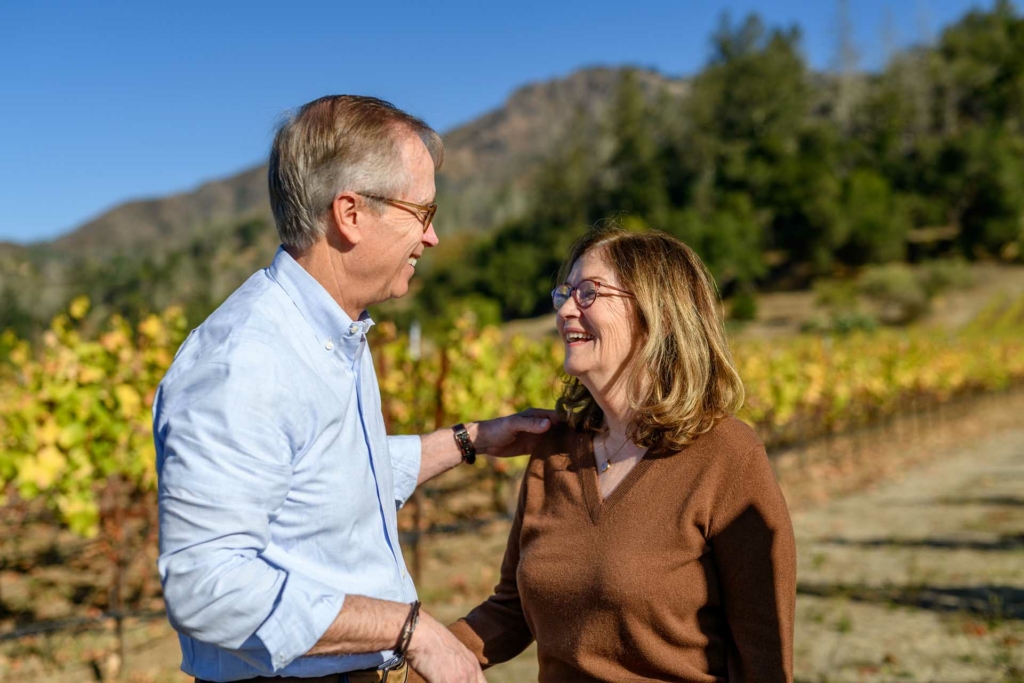 Pamela Hamel & George Hamel, Jr.
Vintners
George and Pam lived in Virginia and Florida before settling in the San Francisco Bay Area in 1996. Ten years later, they bought a house in Kenwood in Sonoma Valley and began growing grapes on an acre vineyard parcel behind their home. George and Pam gradually added two more acres of vineyards to the estate, which produced its first 290 cases of Cabernet Sauvignon in 2006. Today, the house is still George and Pam's home, and the Hamel wine journey continues under their stewardship.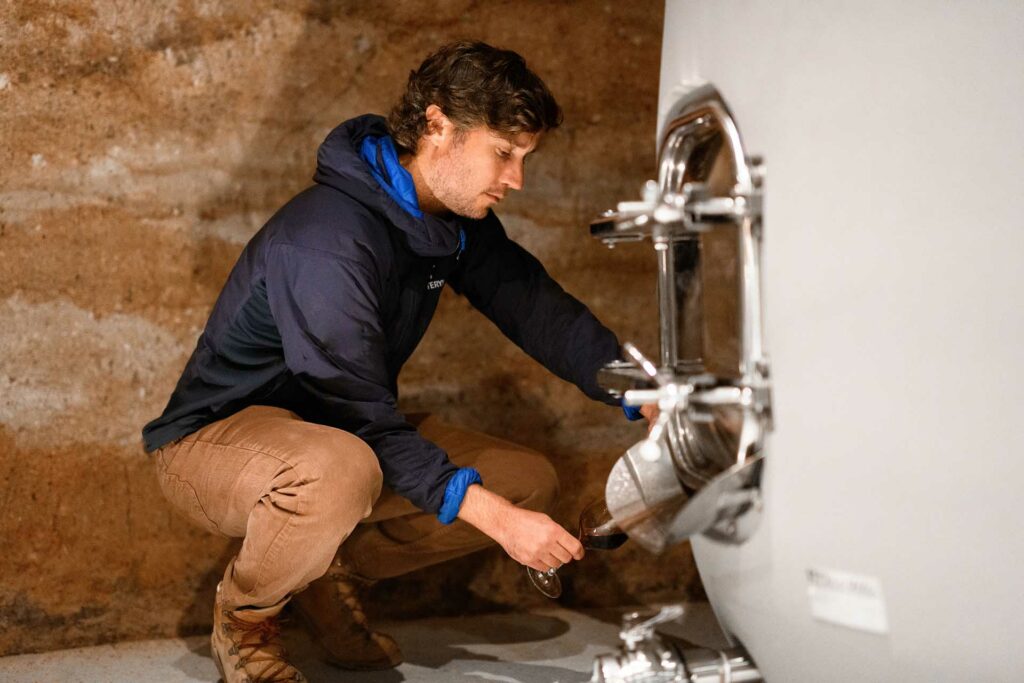 John Hamel
Director of Winegrowing
John leads winegrowing at Hamel. He is committed to producing wines that reflect the character of the terroir. John came to wine with a passion for organic farming and also a deep connection with the philosophies and practices of the Slow Food movement – both have informed his winegrowing approach. John and his team apply a micro-terroir-based winegrowing approach in which the vineyard and winemaking practices are adapted specifically to the volcanic soils across Hamel's vineyards. In addition, John has led the transition of the majority of the vineyards to dry farming and has instituted organic and biodynamic vineyard management practices.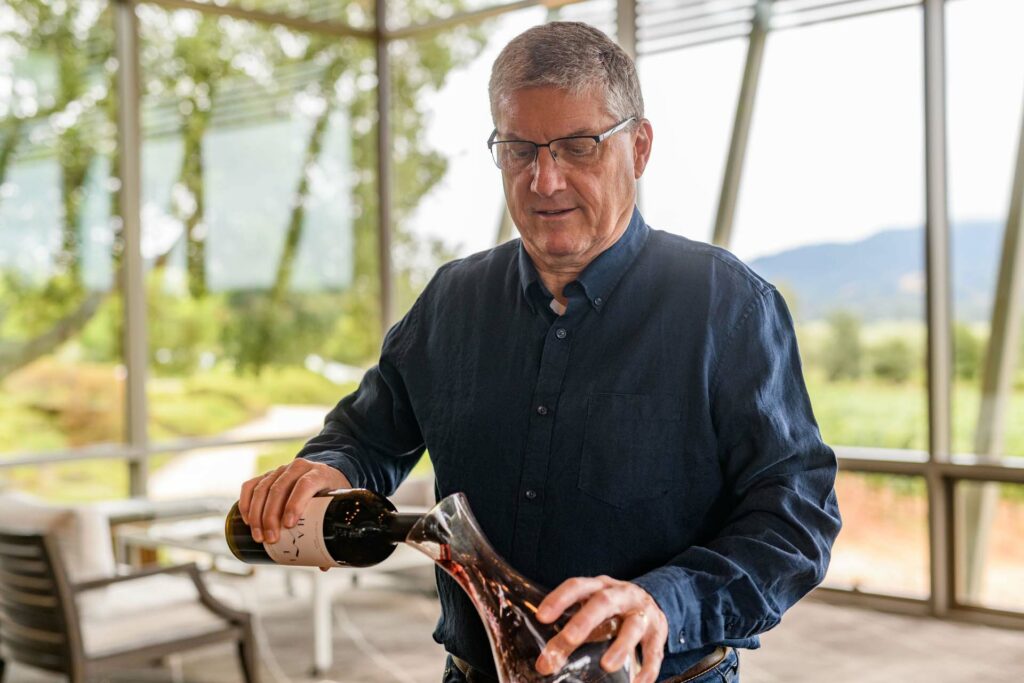 Geoff Labitzke
General Manager
Geoff oversees sales, marketing, and business operations at Hamel. He is one of 57 Americans to have earned the designation of Master of Wine. Before joining Hamel, he directed national and international business for Kistler Vineyards. Previously, Geoff represented some of the greatest European wine producers while leading sales at Vineyard Brands, Wine Warehouse, and the Estates Group of Young's Market. Geoff holds an MBA from Sonoma State University and is a founding member of the United Sommeliers Foundation. He is a much sought-after speaker at industry events, as well as a mentor to sommeliers and wine professionals nationwide.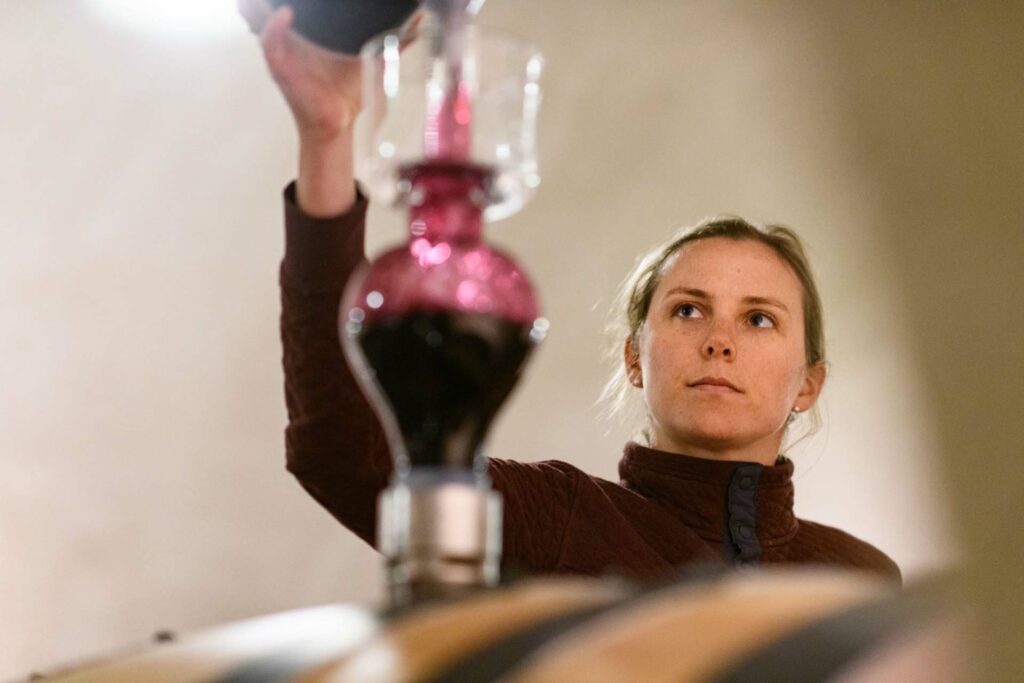 Maura Kinsella
Associate Winemaker
Maura manages a refined vinification process of traditional, low-intervention winemaking built around separating lots by soil type and micro-terroir. A former professional cyclist and member of the USA National Team, Maura's first experience in the wine industry was working a harvest in New Zealand. Subsequently, she pursued a master's degree in Winemaking and Viticulture at the University of Bordeaux and worked at Chateau Palmer and J.P. Moueix Chateaux in Bordeaux, as well as Emiliana Organic Vineyards in Chile. Maura joined Hamel in 2020 from Eisele Vineyard in Napa Valley.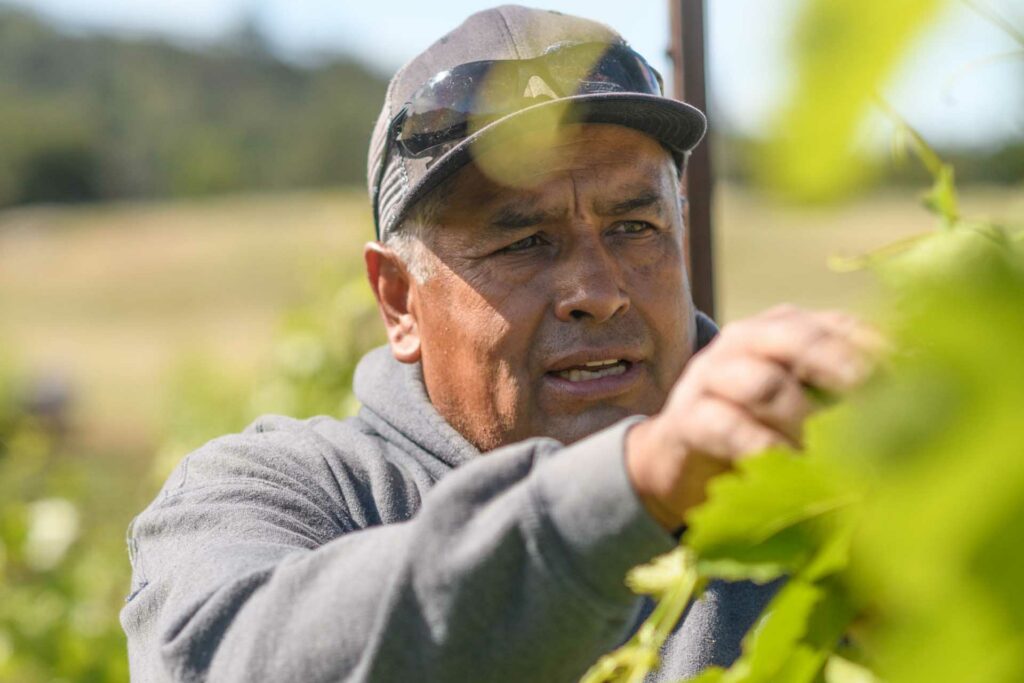 Juan Tinajero
Estate Vineyard Foreman
Since 2011, Juan has been dedicated to overseeing all the Hamel vineyards with precision and care. He has played a pivotal role in the transition to dry farming and the adoption of biodynamic farming practices. Originally from the state of Michoacán in Mexico, Juan moved to California in 1980 in pursuit of better work opportunities. He spent 30 years in vineyard management in Napa and Sonoma counties before joining Hamel. Juan brings this wealth of experience and passion to managing our vineyards along with his dedicated team.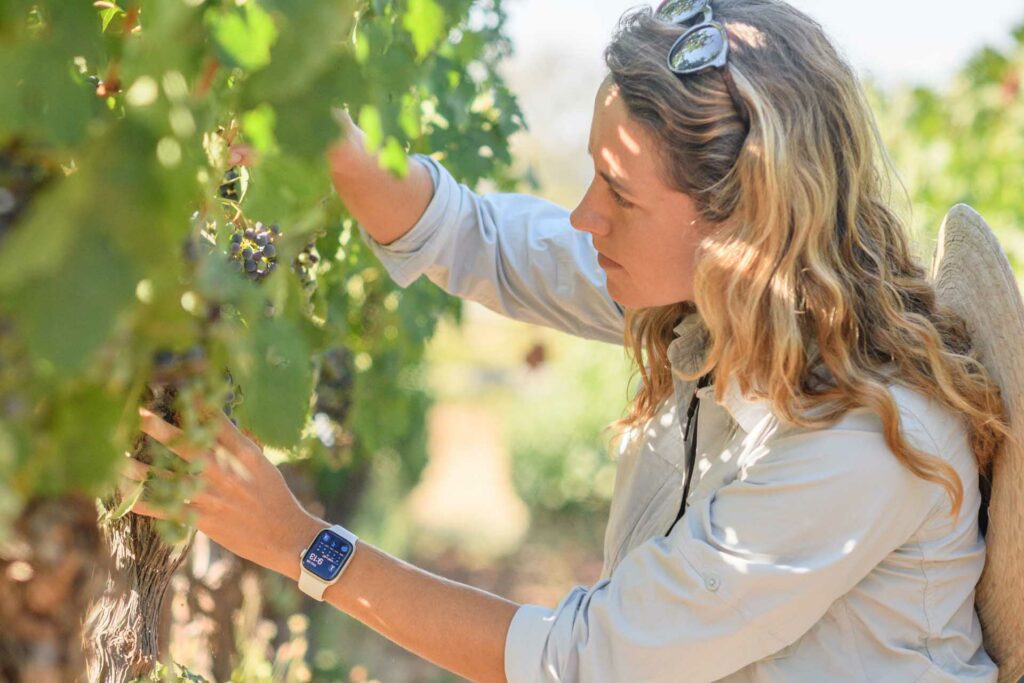 Saskia Tingey
Viticulturist
Saskia Tingey is a Sonoma County native albeit one with a global perspective, having previously worked in New Zealand, Southern Chile, and Italy's Trentino at Azienda Agricola Foradori, where she absorbed and developed a passion for biodynamic farming practices. Her journey into wine began after graduating from New York University with a degree in Nutrition and Food Science. She initially focused on organic vegetable production and community nutrition, which evolved into a passion for viticulture. This led her to some of the world's best wine regions. Subsequently, Saskia earned Master's Degrees in Viticulture and Enology from both Universita Cattolica in Piacenza, Italy and the University of California, Davis.